BoardBuild Finance Committee
Committee
Year Founded: 2019
Annual Budget: $250,000
Full Time Employees: 1
Part Time Employees: 1
Board Size: 12
Donation Required: No
Nonprofit Mission: BoardBuild's mission is to strengthen communities through the training and matching of emerging and established leaders with nonprofit boards.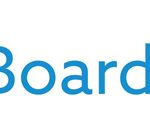 Website BoardBuild
Strengthening Boards. Shaping Communities.
The Finance Committee shall consist of the Chair and at least four (4) committee members who are appointed by the Board Chair. The committee will provide efficient fiscal management and develop and maintain administrative support for the execution of the financial plan of Board Development Systems, including review and approval of the annual budget and investment policy, subject to final approval by the Board of Directors.  The committee will approve the independent auditor of the organization, and will also review and approve any financial reviews and/or financial audits required and directed by the Board of Directors.