Tarrant County Big Board Member
Board
Year Founded: 1930
Full Time Employees: 25
Board Size: 20
Donation Required: Yes
Nonprofit Mission: Big Brothers Big Sisters Tarrant County partners with parents/guardians, volunteers, and donors to provide children with strong and enduring, professionally supported one-to-one relationships that changes lives for the better, forever. Our vision is that all children can achieve success in life.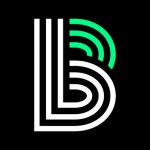 Website twitter.com/bbbstarrant Big Brothers Big Sisters Greater Tarrant County
Defenders of Potential
Board members should advocate for BBBS by promoting our mission and outcomes to the community, generating opportunities for BBBS and using our events to further develop relationships that are beneficial for BBBS.