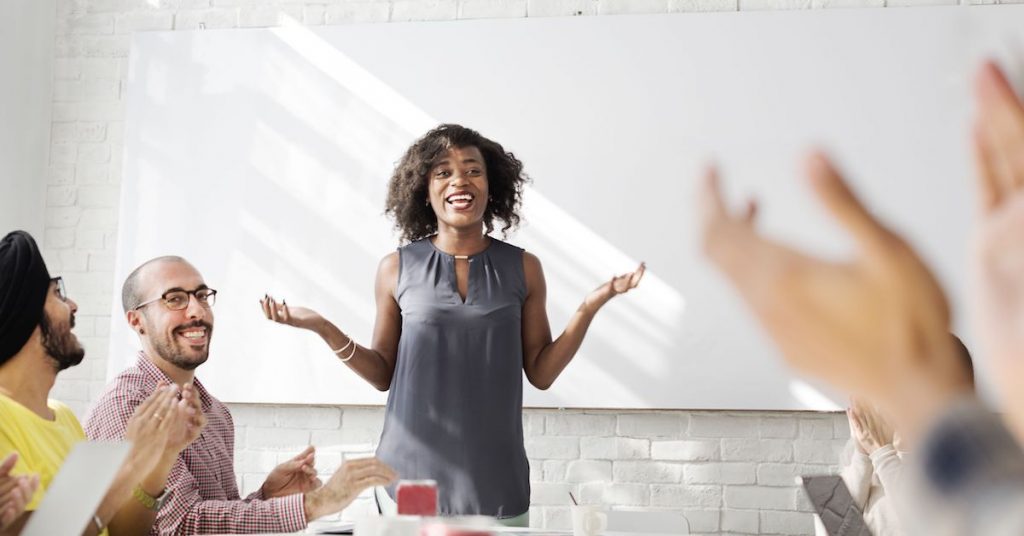 4 Ways to Increase Your Nonprofit Board's Diversity
According to a report by The Governance Gap, 61% of respondents said their board of directors does not adequately reflect the community/communities their organization serves and 70% said they were not content with the current level of diversity and inclusion of their board. When asked if diversity was a key objective for their board, over half of the respondents said no. Increasing your board's diversity is essential to the overall success of your organization.

First…What Are Diversity, Inclusion, & Equity?
What is board diversity? To better understand racial diversity and how we can increase board diversity, we need to first define and understand three important concepts: Diversity, Inclusion and Equity.
Diversity is all of the characteristics that make an individual or group of people unique. It's all the ways in which people differ from one another. According to Racial Equity Tools Glossary, a broad definition of diversity includes not only race, ethnicity, and gender — the groups that most often come to mind when the term "diversity" is used — but also age, national origin, religion, disability, sexual orientation, socioeconomic status, education, marital status, language, and physical appearance. It also involves different ideas, perspectives, and values.
Inclusion is valuing all the ways in which people differ and giving them equal opportunities regardless of their background. Board's with an inclusive atmosphere welcome differing backgrounds, life experiences, and varying perspectives. Board inclusion is providing all individuals with the opportunity to participate and share their views in an environment that makes them feel valued and accepted. Whether it be participation in activities, processes, or decisions, all members should feel they have a voice.
Equity is how we ensure that a diverse and inclusive board is possible. When we think of equity in terms of an organization's board, the focus is on breaking down barriers for all backgrounds and creating an environment that provides fair treatment and opportunities for growth. Understanding the limitations and barriers for different backgrounds and life experiences is key to understanding how boards can improve their equity and furthermore the diversity of their board.

Now…Take These 4 Practical Steps
Now that we have a better understanding of what board diversity is, here are 4 specific ways to apply this knowledge to your board's practices.
1. Evaluate Your Board's Diversity
The first step to increase your board's diversity is to evaluate how diverse your board is currently. This can be accomplished by assessing the board's collective life experiences, strengths, education, expertise, and more. Take the time to review your findings together as a team, and acknowledge diversity gaps.
2. Define Board Goals
After reviewing the current status of your board's diversity, it is essential to identify the goals, needs and wants of your organization. Establishing goals and objectives for your board will better assist you in understanding what backgrounds and skills are needed to not only improve the diversity of your board but to also fill the gaps that are currently present.
3. Create A Diversity Strategy
According to a survey conducted by Nonprofit HR 52% of the organizations that responded to the survey have a formal diversity and inclusion statement, and only 22% of organizations have a staff person who is solely responsible for the organization's diversity efforts. Less than a third (31%) of the organizations surveyed have a formal diversity strategy and 42% of respondents cited "realizing racial and ethnic diversity" as their greatest diversity challenge.
Understanding your board's diversity gaps and identifying the goals and needs of your organization is key to being able to create a successful diversity strategy. Having a successful diversity strategy will ensure that your board is not only on track to creating a more diverse board that fits the goals of your organization, but it also helps establish an atmosphere that is welcoming to the candidates that are being recruited. Sit down with your board members and get to writing a strategy that includes a diversity mission statement, goals, and a strategy to achieve those goals.
4. Recruit New Members To Your Board
Revamping your board to be more inclusive and understanding how your organization can be more diverse creates a strong start to the recruitment process. Identifying the key attributes you want in a candidate and having a strong diversity strategy to represent opens up the opportunity for your board to utilize industry tools to help you identify diverse board candidates outside of your regular social circles and professional networks. BoardBuild's innovative platform for listing and matching board positions allows you to search and connect with diverse leaders who align with your nonprofit's needs and are qualified to lead from day one.
When it comes to creating a more diverse and inclusive board, it's important that board members represent and believe in the diversity strategy created by the organization. Boards that recruit the individuals they want, but don't establish an inclusive environment where diversity flourishes, can experience a failed match and create a negative view of the organization going forward. It's all about embracing diversity and inclusion practices to ensure the diversity strategy of your organization is achieving the goals set forth. Revisit the strategy and goals of your nonprofit to ensure the current and future board members remain committed to the goals of your organization.