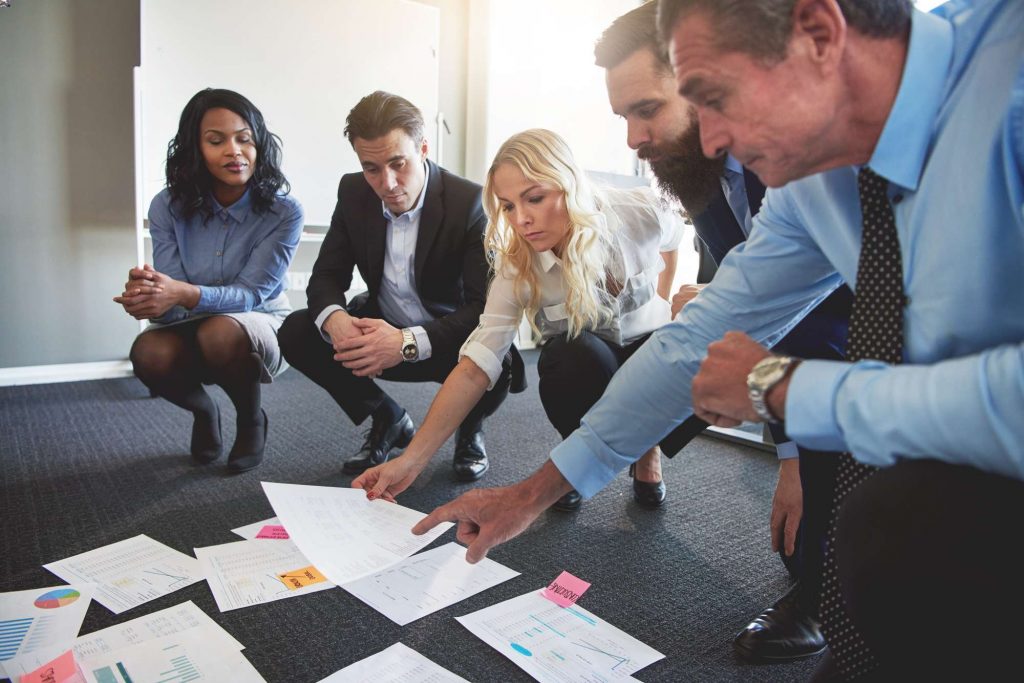 Common Mistakes Made By Nonprofits — And How to Fix Them
Nonprofit organizations are incredibly valuable to the communities they serve because they see a need, they make it their mission to address that need, and they spend an immeasurable amount of time, energy, and effort working to fulfill that mission. But the level of positive impact your nonprofit can make is limited by how well run your organization is.
At BoardBuild, we've worked with nonprofits across a variety of different industries within the social sector. That experience means we've noticed that regardless of geography, mission, or the individuals they serve, unfortunately many nonprofits tend to make the same common mistakes.
Identifying these opportunities and choosing to go in a different direction is key to reaching more people, fulfilling your organization's mission, and strengthening the community you serve. Let's look at five common mistakes made by nonprofits organizations.
Not following best practices
According to the National Center for Charitable Statistics, there are over 1.5 million nonprofits registered with the IRS. This is an increase of 4.5% from 10 years earlier.
With this high number of established organizations, there is an abundance of information about best practices for nonprofits. There is no question that your nonprofit will experience what another organization hasn't already worked through and figured out a solution to address.
But many nonprofits ignore these types of best practices and try to wing it as they go. As a result, they encounter constant setbacks that could have been easily avoided.
Don't try to reinvent the wheel! Look to more established nonprofits for guidance or work with a mentor that can guide your organization to success.
Limited fundraising efforts
Fundraising is the lifeblood of your nonprofit. It's what allows you to serve more individuals and grow your organization. And you could even go as far to say that a percentage of the financial donations you acquire should be reinvested into furthering future fundraising efforts.
This is hard for many nonprofits to accept because it can seem greedy and contradictory to the mission of the organization. Because of this, and other factors, their growth can slowly start to taper off and eventually the organization stagnates.
So don't view fundraising as a "necessary evil" — look at it as a gift to the people, causes, and the community you are dedicated to serving.
They don't build relationships with donors
In contrast, some nonprofits focus on fundraising to the exclusion of everything else. They stop focusing on building meaningful, genuine relationships with their donors.
As we've already established, fundraising is vital for your organization. But your efforts should always be motivated by a desire to serve and to meet the needs of your community. After all, your donors assist in your fundraising efforts because they believe in your cause.
So don't make the mistake of only reaching out to donors when you're fundraising. Reach out to them and thank them for their support, share updates about the organization, show them the good you're doing in your community together, and remain invested in the relationship.
The board doesn't understand the nuances of nonprofits
Nonprofits will often choose board members whose primary experience is in the corporate sector. Of course, these individuals have valuable skill sets and perspectives to contribute.
But they often don't understand the nuances of running a nonprofit. So it's important to choose a variety of people with different skill sets. A good percentage of your board members should have experience with nonprofits, fundraising, and volunteer management.
If you have board members who bring value to the board room, but could use added knowledge, seek out training and tools to invest in their development.
A lack of board diversity
This final point is perhaps the most important and also the most overlooked mistake made by nonprofits. Many organizations fill their board of directors with friends and acquaintances from their social networks.
As a result, there's little diversity of thought or life experience on the board. Boards that lack diversity among their members often have limited innovation and struggle with creating new solutions to old problems. Studies have shown time and time again that a diverse board contributes exponentially to successful organizational performance.
Let BoardBuild help you choose a board of directors that's diversified in the areas of gender, race, age, and ability. This diversity will strengthen your nonprofit organization and help it reach its full potential.